Welcome and Note:
For Information about our National Non Profit,Wellspring Relief, Improve Memory & Mind Strengthening Games,  Books, Comedy Satire Recitals,  ColorSass Errand Service, and coffee, tea and candy that you can purchase to help Wellspring Relief, Scroll down to the bottom of the page and see EVERYTHING:
Purchase with Purpose, Proceeds go to Wellspring Relief, the Non Profit mentioned above, Thanks!
KIRKLAND CHOCOLATES

MOCHA COFFEE PACKETS

ASSORTED STASH TEA BAGS

NIPS HARD CANDY -COFFEE-BUTTER RUM- CHOCOLATE

CANDY ASSORTED FLAVORS

JOLLY RANCHER SUGAR FREE CANDY

LIFE SAVER PEP-O-MINTS

Also
Get in on the fun with,
ColorSass Newsletter.
Sign Up for Our NEWSLETTER at the Top Right Margin
ColorSass will tickle, tantalize and tell you more about the colors, objects and words we use during our days and nights, that make us feel, want and search to know more about each experience, and all that we can!
Most videos will be approximately 1 to 2  Minutes and a delight to see and bring color to your day.  That's why we say subscribe – to see the bright and brilliant hues, and views, that will please you, quickly.  Then on you go about your day!!!
~~~~~
Thank You
Sample Click the Link Below:  First Colorsass Newsletter
http://mailchi.mp/a252b942a468/colorsass-newsletter-06-15-2017
You can also Subscribe to receive our  ColorSass YouTube Videos 
https://www.youtube.com/channel/UC2_OVWguI5gPQXnOZ6LE1gA

Like-Subscribe-Comment-Thanks!!!
ColorSass Twitter Page 


 https://www.facebook.com/PhilaVocia-Actress-102684773582975/
Wellspring Relief
a 501 C3
National Non-Profit Organization
We donate health bar snacks to give the participants energy to do their work, copy machines, paper and ink plus websites and a book on how to make rugs, tote bags and babies booties from old clothing, along with the old clothing from thrift stores to start them on their way to Civic Centers in Texas, Florida, uerto Rico and other areas where people have had their homes destroyed by fire, flood, earth quakes, or wind in the United States or later on to reach out to countries effected by wars and disasters.
To Make a Donation go to:  https://www.patreon.com/wowwphila
Contact:  Wellspring Relief Phila Vocia/President, 3121 – D Fire Rd #165, Egg Harbor Twp, NJ 08234 Office Landline 609-553-9587 info@wellspringrelief.org www.wellspringrelief.org
Video Games
Come on Gamers, game's on! 
Play some mind improving video games at our
Gametown Rewards link or Amazon Pictomoney Account link below.
We are getting momentum!
Potentially, Strengthen your Eye to Mind Coordination.
Learning by Doing, due to Repetition,
You can Stimulate and Improve your Memory and Concentration.
Here are 2 Ways to get to the Solitaire Digital Video Games
Use our link to Gametown Rewards
to get in on the fun!
Help our Non Profit Wellspring Relief and our company Pictomoney
with a small donation $2.00 and up or purchase by
playing our games $2.00 for 5 games, $10.00 for 10 games, $35.00 for 20 games.


Phila Vocia Comedy YouTube Link about Video Games 8 Minutes
She talks about a new job, doing video games!!!

 See my new book
A Baby Boomer's Bedtime Story
To the Moon and Back,
People Born from 1946 to 1964
DEDICATION:
People Born from 1946 to 1964 The book with its whimsical look also casts light and dark on the life and times of this unmistakable group. An expose, a keepsake, a chiding and full of happy memories, but mostly the book is full of congratulations.
The kudos are wonderfully combined for all to see and give insights about the generation born between 1946 and 1964, the Baby Boomers. A 20 Minute Audio Book with over 2 Hours of Lively Instrumental Music can be purchased at www.createspace.com or www.amazon.com The book is also available in Paperback or an ebook. Search the title at either websites to find them. At Createspace you will click on the Store feature first.
Stores and Libraries For Wholesale and Reseller Prices
Call Createspace.com 1-866-356-2153
To order a Paperback or Kindle ebook, go is the link: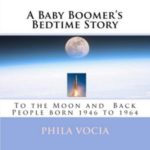 https://www.amazon.com/dp/B0758FC9DZ
The DVD with 2 Hours of Instrumental Music will be available soon.
Here is the audio version of the book on YouTube for you to enjoy.  We used Kizoa Software to produce it.
CLICK BELOW. Have fun Boomers!
A Baby Boomer's Bedtime Story Approximately 20 Minutes
 All of the books below are available at the Author's Amazon Kindle ebook page.
They are priced from $1.99 to $15.50 Click on the Amazon link below.
https://www.amazon.com/-/e/B00MX1DI4Y
A Baby Boomer's Bedtime Story, To the Moon and Back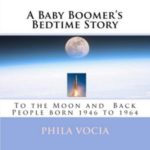 ebook and Paperback
An Arts and Crafts eBook or Paperback for All Ages Over 12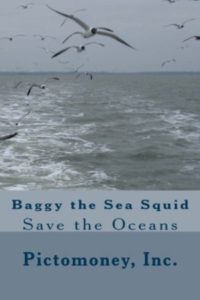 ebook Rooms to Rent
A Rent Collection and Arbitration Business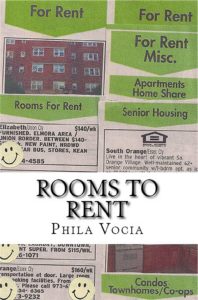 ebook WALK THE MALL WITH US!
A Colorful Photo-Poem Essay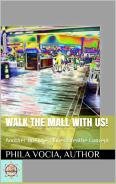 ebook Technology Rise Again for ID!
A Solution to Personal Security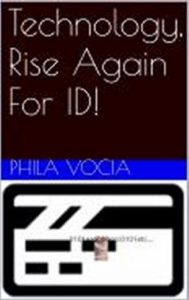 ebook Bizarre ways to Quit Smoking
And a Few Good Ways Too!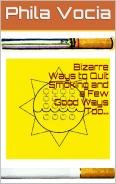 ebook 101 WAYS TO HAVE A BREATHE OF FRESH AIR
A Photo Essay through Gardens, Walking Paths and Bike Paths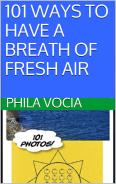 ebook Pictomoney's Power Payline
A Home Based Business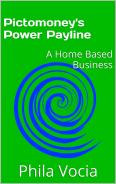 ebook Breathe Planet Breathe!
Ideas and Notes about Electric Car Charging Parking Meters and Sending  Dried Fruit and Making Sandals Instructions to the needy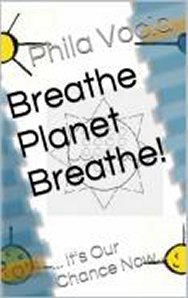 Phila Vocia, the Creator of ColorSass, is available for Recitals of Comedy Satire for many kinds of Parties, Corporate Events and Restaurant, Pubs and Comedy Clubs!
_____
ColorSass Errand Service
Your Errand Service
Rates:
Hourly Services*:
Under 62 years of age:  We charge $20/hr flat fee for personal/general errands with a minimum of 1 hour billed. Billed in 15 minute increments after the 1st hour at a rate of $5.
Over 62 years of age, Senior Rate:  $15/hr, can combine multiple errands
Having your own personal assistant is surprisingly affordable.
All the rest:
*We can combine multiple errands into what we can do hourly. Charging by the hour, instead of by the task, provides more value to our clients. Depending on the request, we can typically accomplish multiple errands or tasks within a one-hour time frame!
Example:  If we agree as per the invoice as to $15.00 for 1 hour to pick up at the pharmacy and 3 items at the grocery at the same location, all things considered as possible to do like location, weather etc., then I would arrive at your home, give you an invoice/receipt and get the errand done and return in one hour.  Any combination of errands are possible.  YOU CAN PAY WITH Visa, Mastercard, AmEx, Discover and PayPal.
Please contact us so that we can do our best to accommodate you with these special requests.
Phila Vocia
609-553-9587
www.colorsass.com
THANKS FOR VISITING!
DO WHAT YOU CAN TO HELP THE CAUSE!
~~~~~~~~~~~~~~~~~~~~~~